Uptown Theater Seating Chart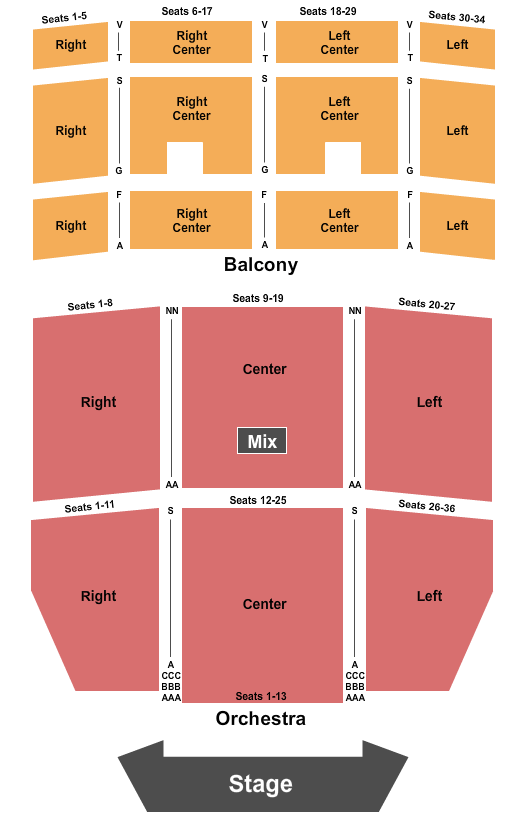 The Uptown Theater has room for 1,700 spectators across the balcony and orchestra levels. For most events, this is reserved seating. Some concert events may have general admission standing room near the stage.
For reserved seating events, guests can expect comfort if they order tickets at tabled seating, that offers exquisite sightlines to the stage. Orchestra level seating is similarly designed for excellent sight lines, but may not have table space for drinks. Please refer to the event description to see what applies to your upcoming scheduled event.
If you have questions regarding the theatre's policy for accessibility seating or any necessary accommodations, please call the venue at (816) 753-8665.
The attached seating map is what you can expect from most event seating.
NOTE: Uptown Theater may put on events that require slightly different seating arrangements. When selecting your tickets, always check the specific seating chart map for your event.
Book your tickets today and find the best seats. Check out the Uptown Theater schedule to see all the latest announcements and upcoming events.
For policies and ticket guarantee information, please see the ticket information page.